Want to start a morning routine, but not sure how?
TRUTH: There are A MILLION WAYS to start a morning routine.

Last week, I discussed the reasons why an intentional morning routine is game-changer for #momlife. This week, I want to share with you how I started my own morning routine.
Trust me, I had many of the same objections you do about waking up earlier (I love me some SLEEP!). However, in this blog and episode I want to share with you the process that made me a BELIEVER: A morning routine is CRITICAL to success as both a mom and an entrepreneur.
Are you ready to become a believer too? COME ON!
HOW DID I COME TO CREATE A MORNING ROUTINE?
I'll admit, a morning routine sounded terrible to me initially.
At the time, I was struggling with severe postpartum anxiety. I was exhausted all of the time. A lot of my day was spent rushing around doing everything for everyone else. I felt resentful, depleted, and honestly, depressed.
Thankfully though, I also believed that finding time for more self-care would be one way to climb out of that place.
I just had NO idea how or when I would fit it in.
TIMING IS EVERYTHING.
So it started with this basic idea: I needed a dedicated period of self-care time EVERY SINGLE DAY.
Now I just had to find the time. Easier said than done.
NAP-TIME
First: I considered nap time. In theory, this made a lot of sense. As my kids were sleep-trained and nap time was reasonably reliable, I could use this time for self-care! GENIUS! RIGHT?
It didn't take long to realize this was not going to work. By the time the kids were napping, I usually was straightening up the house or something.
NOW, Present-Day ME would have told that version of me that those things were not priority. I would have told her to smarten up. Household chores are never more important than self-care. (SAY IT WITH ME NOW!)
However, my mental health was in a place that I could not see that then. I had a lot of fixation and rigidity in my beliefs (thanks, postpartum anxiety) and fixated on getting things done around the house. My anxiety was really high and my perfectionism was out of control. I struggled to shift gears, stop what I was doing and focus on self-care during nap time.
And inevitably, there were days my kids wouldn't nap. On those days, when I was already stressed, I also would lose out on my self-care time.
If I really wanted to prioritize my own self-care time, I realized that nap time would not be the time to do it.
AFTER BEDTIME
NEXT: I considered after bedtime. This too, sounded excellent, in theory.
If you're anything like me that "after-bedtime" period in your day is PURE GOLD. I initially thought that it was the perfect time for self-care.
But…reality quickly set in. I was EXHAUSTED after bedtime. If I left my self-care until then, it usually looked like Netflix and a glass of wine. If I did get myself to do something nurturing, it was half-assed effort at best.
I quickly realized: After bedtime was not going to work either. Damn it.
So somewhat begrudgingly, I realized that morning was going to have to be the time. Before everyone else woke up.
And so I tried it. And the rest is history.
SO…WHAT DO I ACTUALLY DO DURING MY MORNING ROUTINE?
Starting a morning routine is not easy for anyone. I'd be lying if I told you that I've always loved getting up early to do self-care.
Though I've been a regular morning riser for just around three years now, I still sometimes find it REALLY HARD to get out of bed when my alarm goes off. Stay tuned for Part 3 of this series when I'll share with you all of my fave strategies for overcoming this obstacle (and more!)
That being said, the activities that comprise my morning routine play a big role in helping me commit. I choose activities that I enjoy and that MAKE ME FEEL GOOD. They're FUN and MEANINGFUL. This is critical.
The important thing in a morning routine is to fill that time with things that are going to be fulfilling to you, that are going to be health promoting, and that you actually enjoy.
If you need some ideas about activities to include in your morning routine, I share a bit about my routine below.
These activities take 60-90 minutes each day, depending on which ones I do that day. I allow my routine to be flexible and dynamic.
I try to be responsive to how I'm feeling and my schedule. This means that I may skip certain activities (ie. exercise) if my energy is lower or increase my meditation time if my brain feels more scattered than usual.
My morning routine consists of:
Sitting in silence.
My morning routine begins with 5-10 minutes of meditation. Apps such as Insight Timer or Smiling Mind are fantastic options. I also sometimes use this time to connect to my spirituality through prayer.
THE BENEFIT: When we take time for prayer or meditation it gives us the opportunity to get a hold of our anxious, worried thoughts. It also strengthens our connection to our spirituality, which is vital to creating a mindset that is resilient to stress.
Journalling or "Brain-Dumping"
After spending time in silence, I take the opportunity to empty all of the "clutter" in my brain. Whether good or bad, I get everything that is rattling around in my brain OUT onto paper.
I usually just open my journal and start writing whatever comes out. This may be a to-do list, a creative idea that I've come up with or some gratitude. Some days, I may write out prayers to the universe or release my worries to my journal.
THE BENEFIT: Brain-dumping is EXCELLENT for reducing overwhelm. It also is a powerful technique for brainstorming and inspiring creativity. When we can get all of the tasks, reminders and thoughts rattling around in our heads OUT, we have more clarity and focus.
Whether you bullet journal, do morning pages or just an old-fashioned brain-dump page, I highly encourage you include expressive self-care to your morning routine.
Load up on POSITIVITY.
This is a strategy I learned from my own coach, Sabrina Greer of You've Got this Mama. During this part of my morning routine, I intentionally fill my "empty" brain with high quality positivity.
For me, this often looks like listening to a personal development audiobook or podcast. Perhaps you might even listen to Mind Over Motherhood! 😀 Another option is to read a book that you love.
BENEFIT: Too often we are exposed to negative energy and information first thing in the morning. This can create a negative mood from the start of our day and paint the rest of our day negatively. Instead, devote a part of your morning routine to intentionally filling your mind with positive content. Start your day off on the right foot!
MOVE YO' BODY
It goes without saying that exercise is vital for your health, mental well-being, and physical well-being. Exercising in some way should absolutely be a part of every morning routine. That being said, what is the right form of exercise is unique to everyone.
Personally, my exercise routine includes running every other day and on the opposite days I do yoga or gentle stretching.
THE BENEFIT: Exercising makes us FEEL GOOD. It reduces stress, keeps our bodies healthy and helps get out extra pent-up energy.
And let's not forget about the coffee.
The last activity in my morning routine is simply enjoying my coffee in peace and quiet.
As a mom, having that time to yourself before everyone wakes up with that first cup of coffee feels like a mini vacation. If for whatever reason I cannot make my entire routine happen, I do try to make this happen.
THE BENEFIT: The coffee. The silence. Need I say more?
HOW TO START A MORNING ROUTINE: STRATEGIES AND TIPS
You've likely heard that it takes 21 days to create a habit, and 90 days to make it a lifestyle change.
While these are very important numbers to know, those are really distant goals to shoot for.
Start your morning routine party off with a short term goal: Wake up earlier for just one week.
Anyone can do anything for 7 days, right? Right?
So how much earlier should you wake up?
My morning routine takes 60-90 minutes on average.
Did I start by waking up 60-90 minutes earlier than I normally did? HELL NO. That's a surefire trip to failure-town.
Begin your morning routine habit by waking up 10-15 minutes earlier than usual. If you've been following along in this series, you may already be doing this. WOOT FOR YOU!
A word of wisdom: The most beautiful thing about a morning routine is that it is VERY SELF-REINFORCING. Meaning: the benefits you get from it are SO AMAZING that you naturally WANT to keep doing it. #truestory
When you wake up early and do your morning routine, you feel AMAZING. After the first five to six days of commitment, you will notice how CALM and FOCUSED you feel. And so begins the magical process of habit formation.
SO LET'S GET GOING HERE
FIRST WEEK: Set alarm 15 minutes early. Set two alarms, 5 minutes apart (more on this later). Start with a period of silence, maybe spend some time journalling and enjoy your coffee.
SECOND WEEK: Set alarm 30 minutes early. Add on 15 minutes of yoga or stretching to your activities above.
THIRD WEEK: Keep at 30, or go up to 45 minutes. YOU'RE ON FIRE NOW! Go mama, go!
More on this next week when I share with you my top tips for overcoming the most common obstacles when starting a morning routine.
True story: when I started my morning routine, I gave myself 20 minutes of time. Within a week, I had extended it (willingly) to 30 minutes. Now, I enjoy my time so much and get so much value that my alarm is set 90 minutes before my kids wake up (at 5:30AM).
LET'S REVIEW.
Today, we've discussed:
How I came to decide MORNING was the best time to fit in my self-care.
What activities I include in my own morning routine and why.
How you can take a few small steps to get started.
Stay tuned for next week's episode and post to learn more! LET'S DO THIS SIS!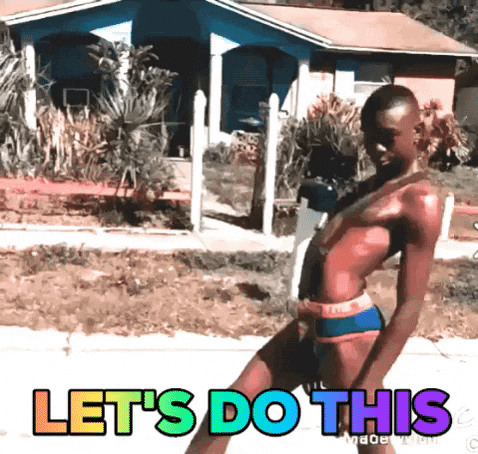 LET'S GET INTO ACTION:
Here are your action steps for this week!
Take some time to consider what types of activities you want to include into your morning routine. Make the routine unique to you. These activities should be things that make you genuinely feel good, they make you feel connected to yourself or your spirituality, they make your body feel energetic and healthy, and they help your mind feel calm and clear. Consider two to three activities to start. Remember to write them down in your journal or agenda.
Set your alarm fifteen minutes earlier than you normally do. This may seem like a big action step, but trust me, this is going to get easier.
Set a goal to do this for just a week to start! Anybody can do anything for ten days, even you! Trust in the fact this will be a re-enforcing habit.
If you need any support in this process or have questions feel free to reach out to me on Instagram, Facebook, or e-mail and I'll be happy to troubleshoot with you.

Be sure to share all of your favourite takeaways from this post and what is the what is one thing you want to implement into your morning routine!
You've got this!
PS. Are you following me Instagram? If not, lady WHAT is going on? I love IG and share lots of behind-the-scenes, biz mindset tips and ways that I live an intentional life as a mamapreneur. YOU SHOULD BE THERE! Be sure to send me a DM to say HEY!